Wait… You Actually Paint Antique Furniture?
Many years ago, as a student in junior high school, I was required to take wood shop class. Mostly woodworking with simple pine boards and materials that included the use of power tools, hand tools, and the finishing room. Instruction included basics on staining and poly application. One of the things I clearly remember the teacher saying is, "Never paint wood. Instead, always use stain to show the grain."
Well, I had a difficult adjustment when Dee first wanted to paint one of our beautiful hardwood antiques! And then she decided to paint our antique solid birch kitchen cabinets. But in spite of my training and traditional ideas, I noticed the difference and had to admit that painting wood with quality chalk paint actually enhanced the look and gave these great old pieces new life and vitality.
Two years later Dee and I are the owners of Hearth & Gate and we paint several pieces of antique furniture each week. The work that we do turns old and tired furniture into beautiful, refinished pieces that enhance the atmosphere of a home.
This is a well-used spinet desk we purchased at an auction. It was well-built and sturdy, but also heavily used, and somewhat beat up.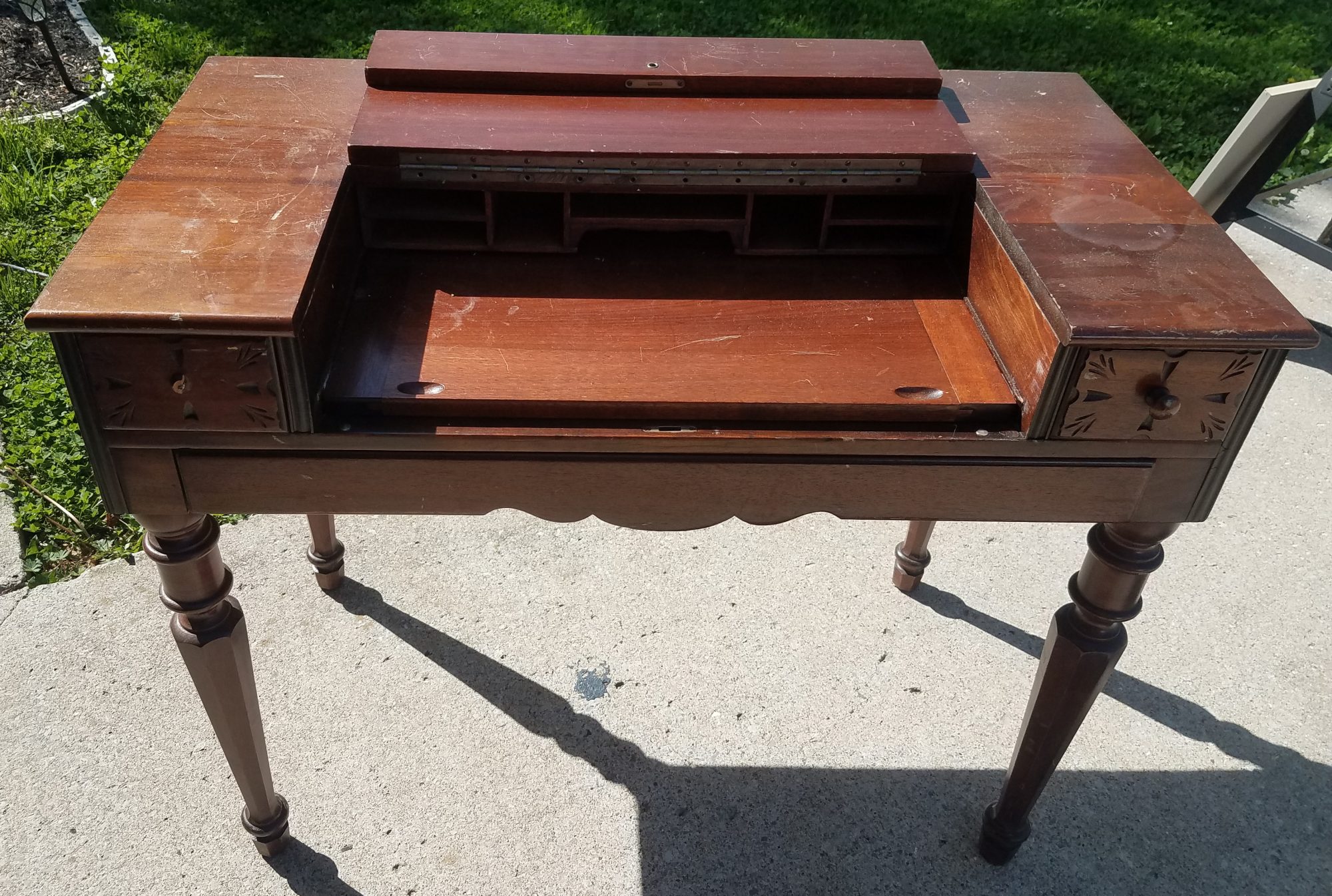 1920s Spinet Desk by Shaw Furniture Co. of Grand Rapids, Michigan
Yet some people still ask why we would paint antiques, some of which are constructed of cherry, mahogany, maple, or oak. The answer is that some of the furniture we acquire has been sitting around – out of sight – for years. They end up in the attic, garage,
or shed, and in some cases, they have been taken to Goodwill.
A few of these great old pieces have belonged to grandparents
and have been in their family for 80+ years.
Well-used antiques deserve another chance at life. There are new memories to be made and the possibility that they will eventually
be passed on as treasured heirlooms. This is the heart of what we
do at Hearth & Gate. We call it honoring the piece.
We look for and acquire a well-made antique, take care of any minor repairs if needed, then prepare the surface including sanding small scratches and dings. Finally, paint, stain, and the finishing touches.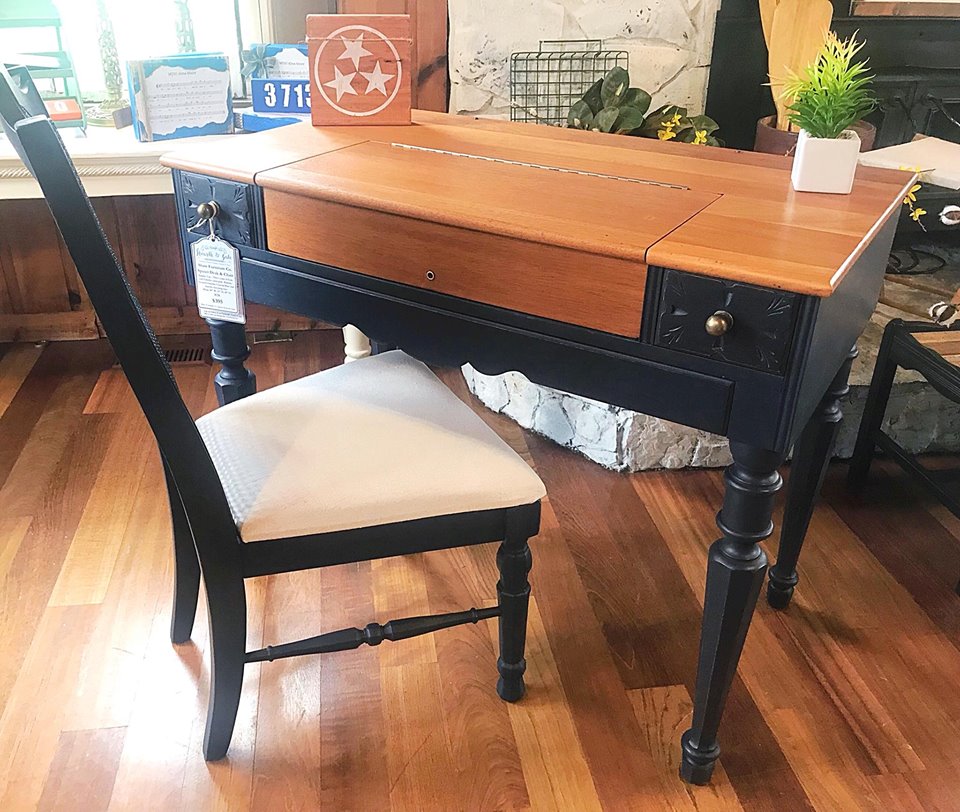 Spinet Desk restored and refinished for the next 80+ years!
The results are clear to see. We give these antique furniture pieces new life and prepare them for another 80-100 years of use and pleasure. So yes, we actually paint antique furniture!
The spinet desk featured in this article was only in the store a day or two. It was purchased by a couple who live in the Chattanooga area and they use it every day. It went to a great new home.
If you're local (Middle Tennessee area), stop and visit Hearth & Gate
and all the other outstanding furniture and home decor artisans at
Re-Invintage located at 427 River Rock Blvd. in Murfreesboro.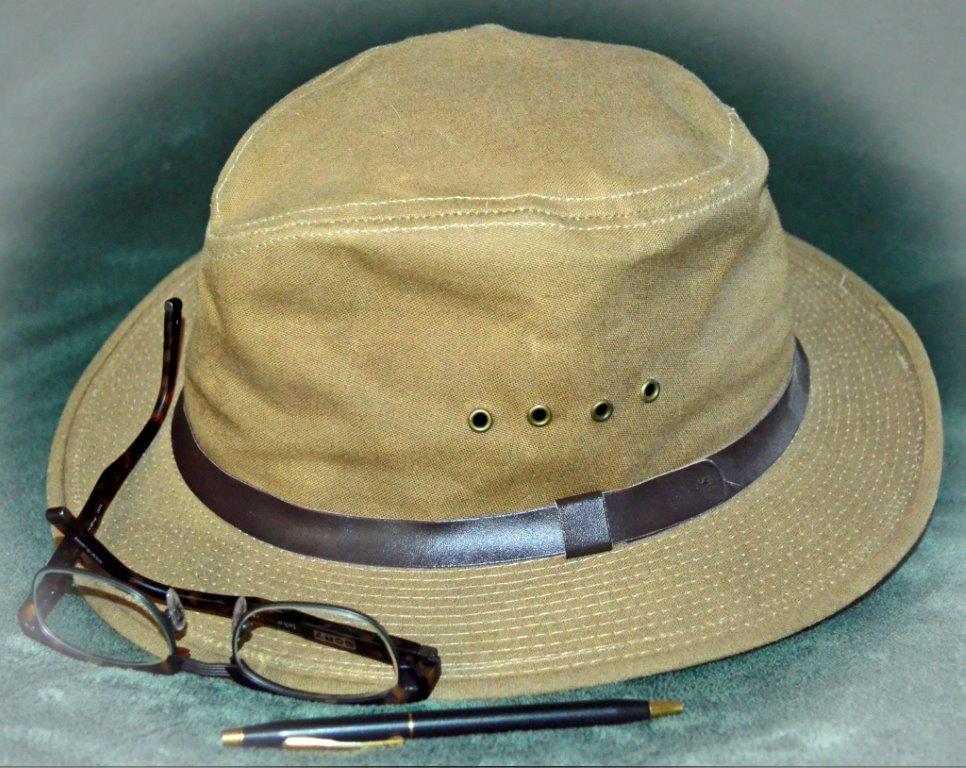 © Jeffery J. Michaels / Plain English Publications 2018
(Quotations allowed with attribution to this blog)