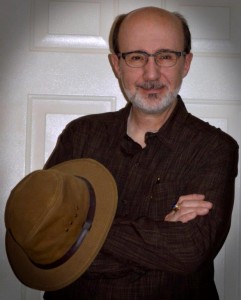 Jeff Michaels has been a non-profit specialist and most recently served as the general manager of a home security and personal defense company in Middle Tennessee. These days, he is semi-retired and focused on writing. However, he is always looking for the next great opportunity, whether full-time, part-time, or serving in a limited role as a consultant.
Originally from Syracuse, New York, Jeff lives in Murfreesboro, Tennessee with his wife Dee and two Basset Hounds Rosie and Buster.
Returning to college in 2002, he received his BS degree in Business from the Rochester Institute of Technology ('07) and completed course work for a Masters degree in Communication ('09).
Married to Dee Golley Michaels for 41 years, they are co-owners of Hearth & Gate, a business devoted to the restoration of quality antique furniture and the crafting of unique pieces of home decor. Hearth & Gate is located in Murfreesboro, Tennessee.  Find out more by clicking on the Hearth & Gate button on the top tool bar.

Serving and working together is a way of life for Jeff and Dee, as they served with Child Evangelism Fellowship for more than 35 years. Jeff served in several leadership positions including twelve years as state director for New York.
Jeff is an accomplished genealogist and has written and self-published two books on his own family history. His latest venture is a genealogical research service called Roots & Branches. Find out more by clicking on the Roots & Branches button on the top tool bar.

His other interests include an occasional game of chess and once coached a Jr/Sr high school chess team to several championships in a competitive interscholastic league. United States military history is another life-long pursuit, especially the American Revolution and the US Navy. In addition, he gains satisfaction through finding, restoring, and using antique hand tools.
Reach Jeff:
By email: ThePlainEnglish@gmail.com