Hearth & Gate Question: WhyDoWeDoWhatWeDo?
One day last spring, Dee and I answered a Facebook Marketplace ad for a round kitchen table. Judging by the photos, the piece looked to be in good condition and the price was reasonable. We made arrangements with the owner to meet and have a close-up look. Upon arrival, we were willing to make the purchase, so cash was exchanged, along with thanks all around.
As we carried the table to the truck, the seller made us an additional offer. If desired, we could also take several chairs that matched the table – at no additional charge! She simply wanted them gone, so we accepted her offer.
Once we arrived back home, we unloaded the furniture pieces into the garage and then took a closer look. The table was fine and so were the chairs. However, we took special note of one of the chairs. Someone had started to paint the chair, but it was never completed. Dee and I thought about it for a moment and suddenly, the story became quite clear.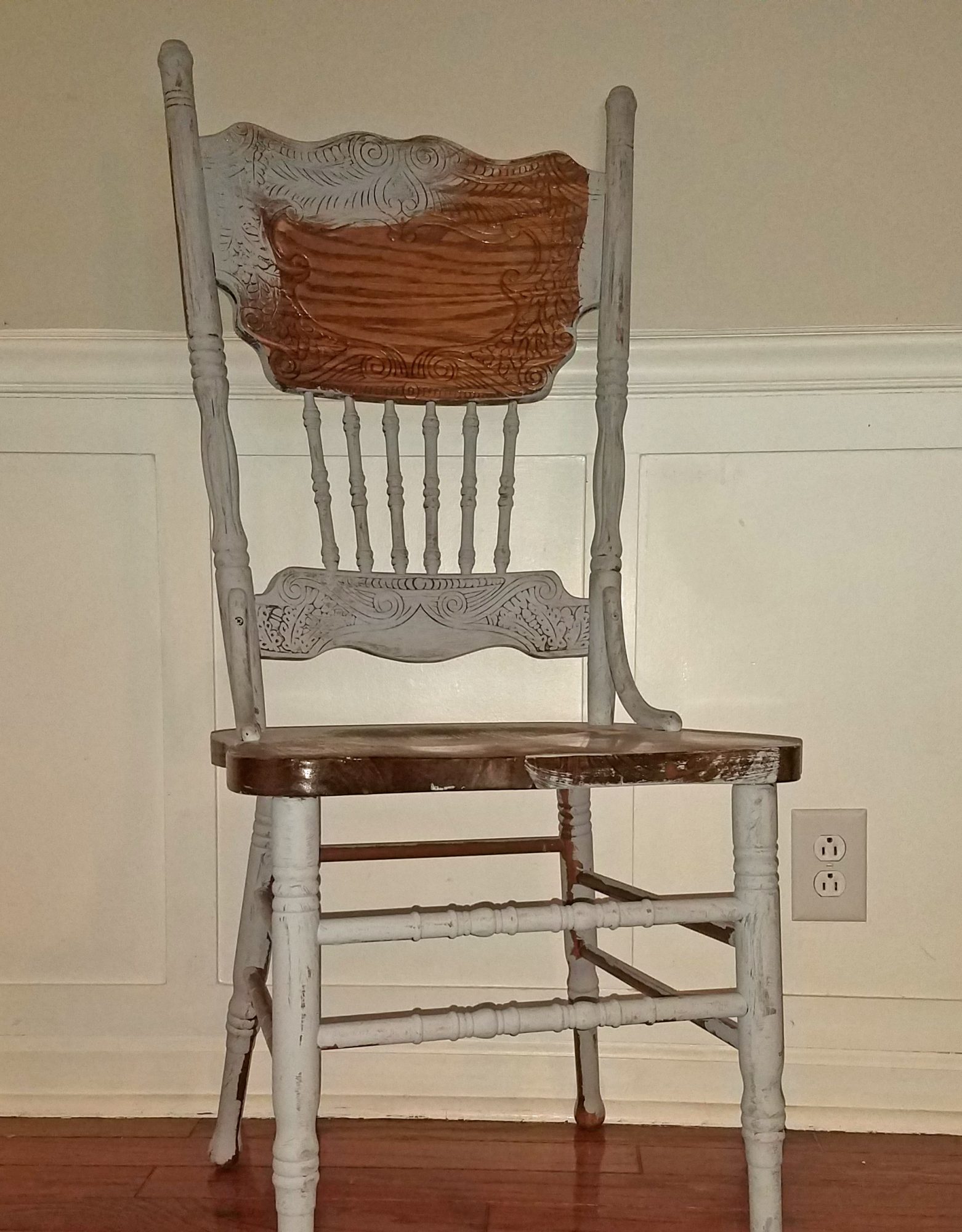 The prior owner had started to paint the chair, but it looks as though they soon became discouraged. Perhaps they began with great enthusiasm and with a vision for the finished project. However, it did not take long for the enthusiasm to drain, along with the realization that the project would take much longer than they ever imagined. Ultimately, in spite of their initial interest and the best of intentions, boredom set in and the chair was set aside. Permanently.
Chairs are tedious you know! Painting round legs and spindles takes time and plenty of patience, especially when it's a complete set of four, six, or eight… plus the table! Next time you see Dee, just ask her and she will heartily affirm my observation!
This is just one reason WhyWeDoWhatWeDo! Many people love the look of vintage and antique furniture that has been refreshed and renewed with quality paint, grain-enhancing stain, careful distressing, and a coating of durable wax. But many find the idea of doing the project themselves quite daunting. After all, they are too busy. They are too fearful. They are too unwilling to try. They simply do not have the time.
At Hearth & Gate, we understand! Contact us soon if you have a piece of furniture that's in need of a fresh look, or come see us at Hearth & Gate, located at Re-Invintage in Murfreesboro, Tennessee. There just might be something already in the store, ready to place in your home. In either case, we're more than happy to help. After all, this is WhyWeDoWhatWeDo!
What about the chair pictured above? If Dee can get to it, perhaps we'll post an update. But it might be a while. Chairs are tedious you know!
© Jeffery J. Michaels / Plain English Publications 2019
(Quotations allowed with attribution to this blog)